Here's How and Where to Rent a Mansion for a Day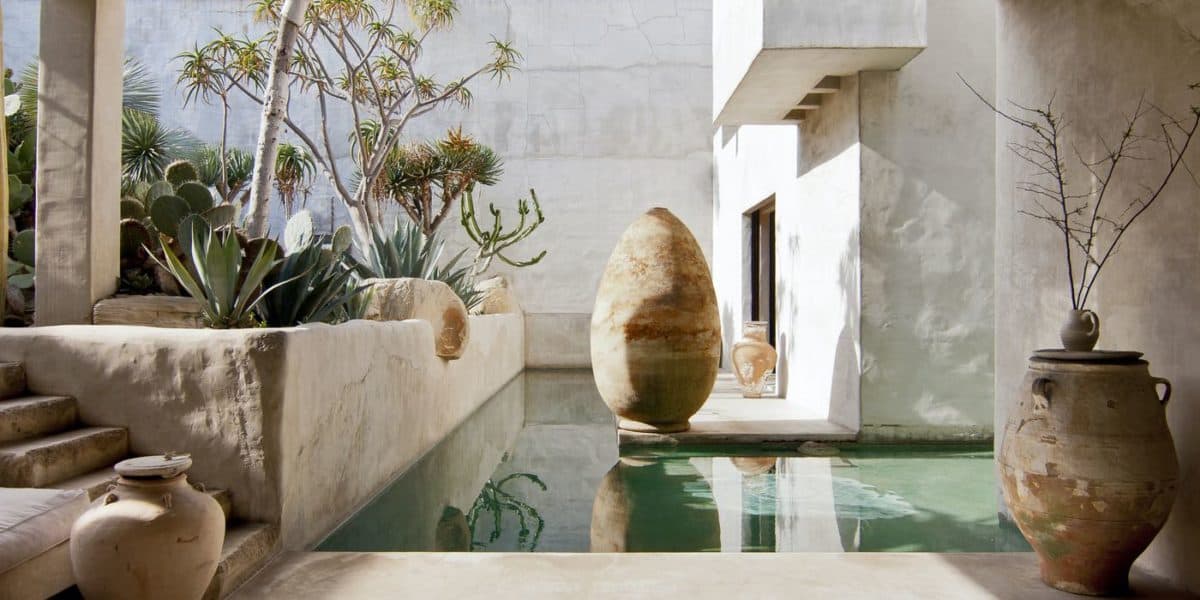 Looking to rent a mansion for a day? We get it! Mansions provide some of the most memorable scenes in classic books and movies. Whether the word brings to mind a stylish modern villa or a historic estate, there's just something about mansions that makes the imagination run wild. But can you really afford to host an event at one of the million-dollar mansions you've seen on TV? Because they're so fancy, they can seem out of reach for the average person. But we promise that there are mansions within your price range and that are super easy to rent for a day — thanks to Peerspace!
As the largest online marketplace for hourly venue rentals, we offer access to hundreds of mansions in cities and towns across North America and beyond. Whether you're holding an event or filming a production, Peerspace has the perfect mansion rental to serve as your backdrop. And when you book a Peerspace, you also have unlimited access to the Concierge service. These dedicated pros can source any extras you need, like catering and A/V equipment, and deliver it right to your mansion venue.
Okay, mansions are epic, but they're not difficult to enjoy for a few hours. After all, mansions are venues just like any other. Ahead, we'll show you how easy it is to rent a mansion for a day and how to find your perfect mansion on Peerspace.
Why rent a mansion for a day?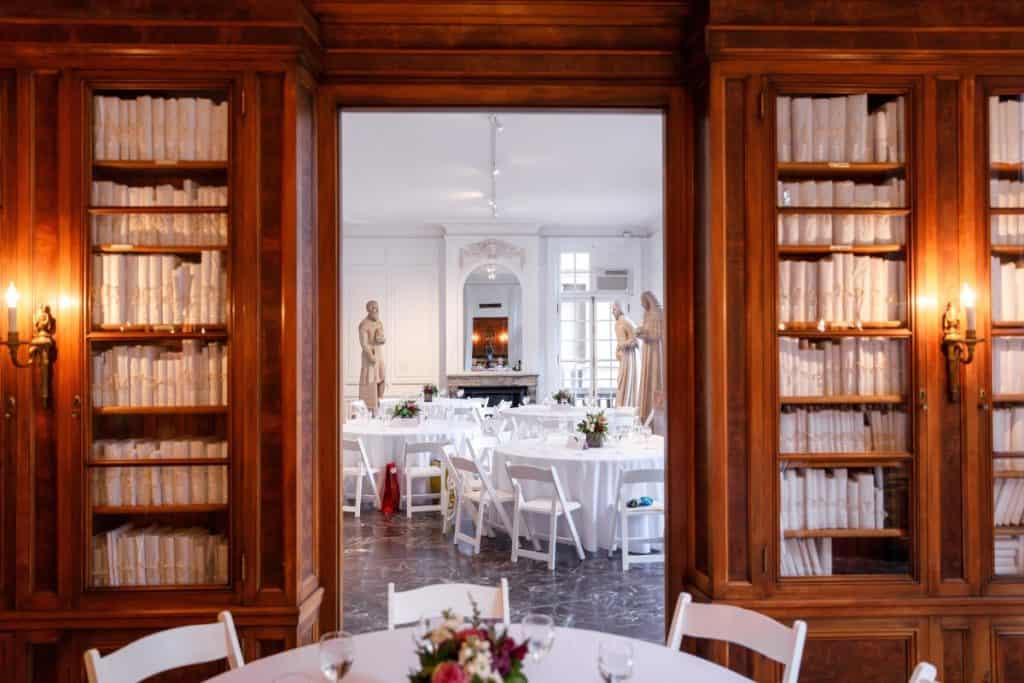 Why bother renting a mansion when you could rent a banquet hall or another fancy venue that doesn't cost as much? The short answer: atmosphere. Whether it serves as the backdrop to your wedding, a birthday party, or a corporate event, there's nothing like a mansion to impress your guests and help you create a magical and memorable experience for them.
A second factor is space. While not all mansions are large — some historic mansions can even feel small — most mansions provide a lot of space and can accommodate more guests than other venues. You can find mansions with expansive ballrooms, gardens, guest houses, and more. They're often suitable for both indoor or outdoor events, depending on the season and climate.
A third reason is the amenities. It's not uncommon to find mansions with pools, tennis courts, screening rooms, and even private docks with access to a lake or river. Some mansions are located in secluded areas and may offer more privacy and tranquility than other venues. Of course, every mansion is different, so what's available on-site will vary, too.
Mansions are perfect for social events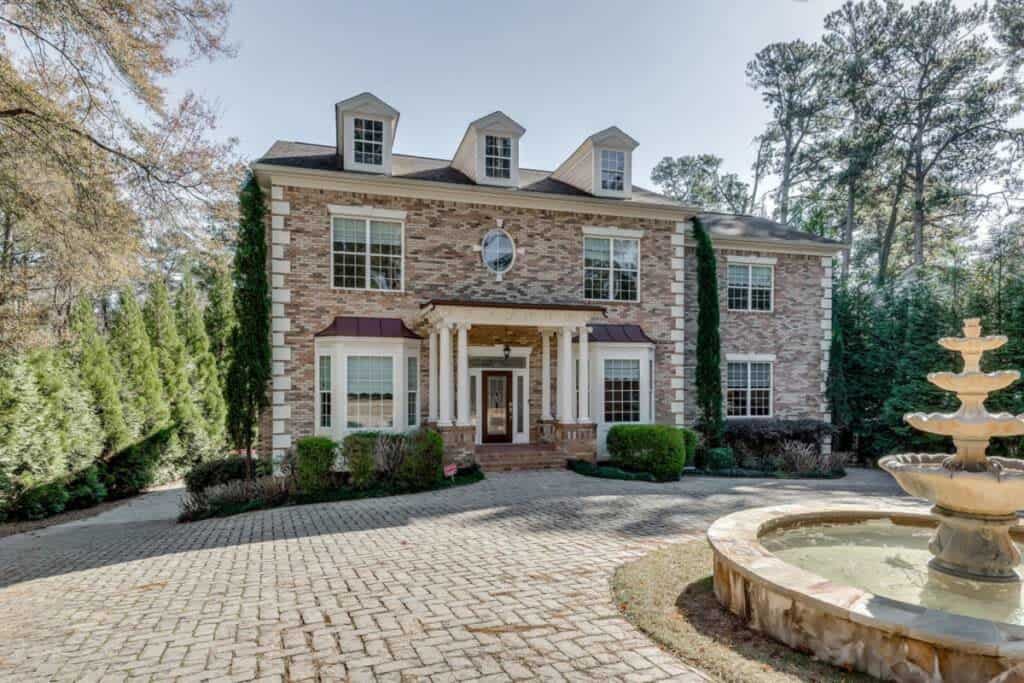 So, what kind of events can you host at a mansion? Pretty much any event that you can think of, although there are a few types of special events that are particularly well-suited to mansions. Weddings, banquets, and other formal affairs are often held in mansions. In addition, birthday parties, family reunions, bar and bat mitzvahs, and quinceañeras can also take place at one.
You can also rent a mansion for a film screening, a musical performance, a product launch, a book release, or any other kind of event for which you want to draw publicity. If you're a chef, you can host a fancy pop-up dinner to draw attention to your new menu or restaurant. Event planners can host a themed costume party or a masquerade for their client crowd.
The possibilities are endless when it comes to the types of events you can host at a mansion. However, you can be sure of one thing: a mansion as a venue will make an impact on your guests!
Mansions can impress the business class, too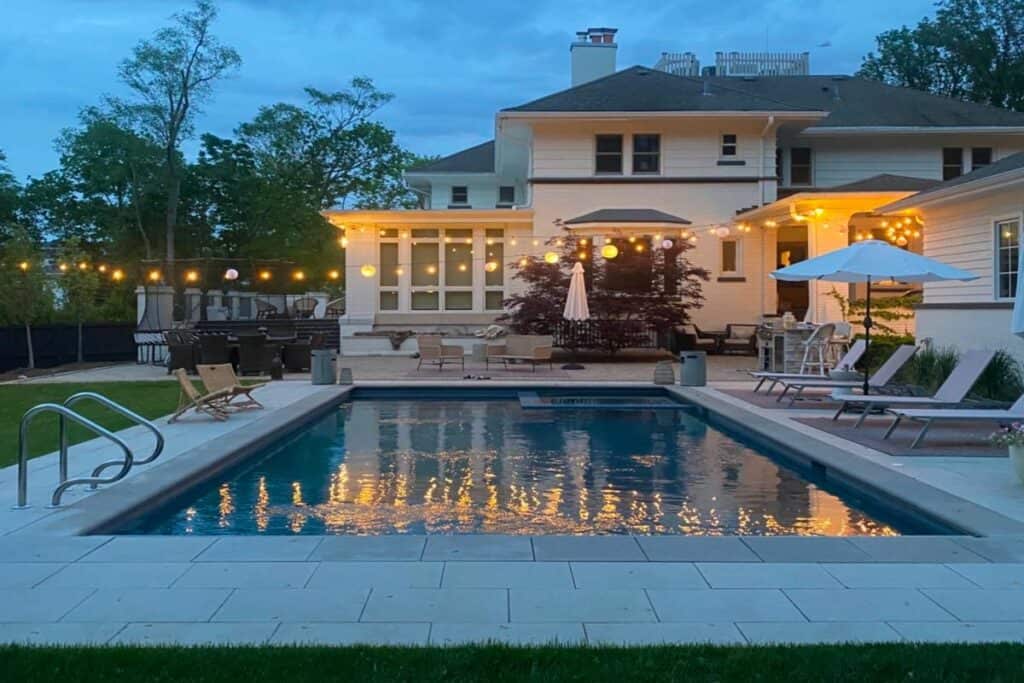 Another common reason to rent a mansion for a day is for a photo or video shoot. Whether it's for a personal photoshoot, a commercial, or a professional production, a mansion can be the perfect setting for a period piece, a horror movie, a spy thriller, a music video, and plenty of other stories.
Finally, mansions are a great option for an off-site retreat or another unconventional corporate outing. They offer an impressive location to take your team, often remote enough to provide a significant change of scenery from the office.
If you want to be productive, choose a mansion with Wi-Fi and A/V equipment, or take the day off and enjoy a private movie screening, sports tournament, or other games. Why not host a murder mystery dinner or an escape game at a mansion as an exciting team-building exercise? Be sure to get some fun group photos while you're there, too!
In short, mansions can accommodate a wide range of events and activities, including:
Weddings
Birthday parties
Pop-up dinners
Company retreats
Photoshoots
Music video shoots
Film productions
Musical performances
And plenty more!
How to rent a mansion for a day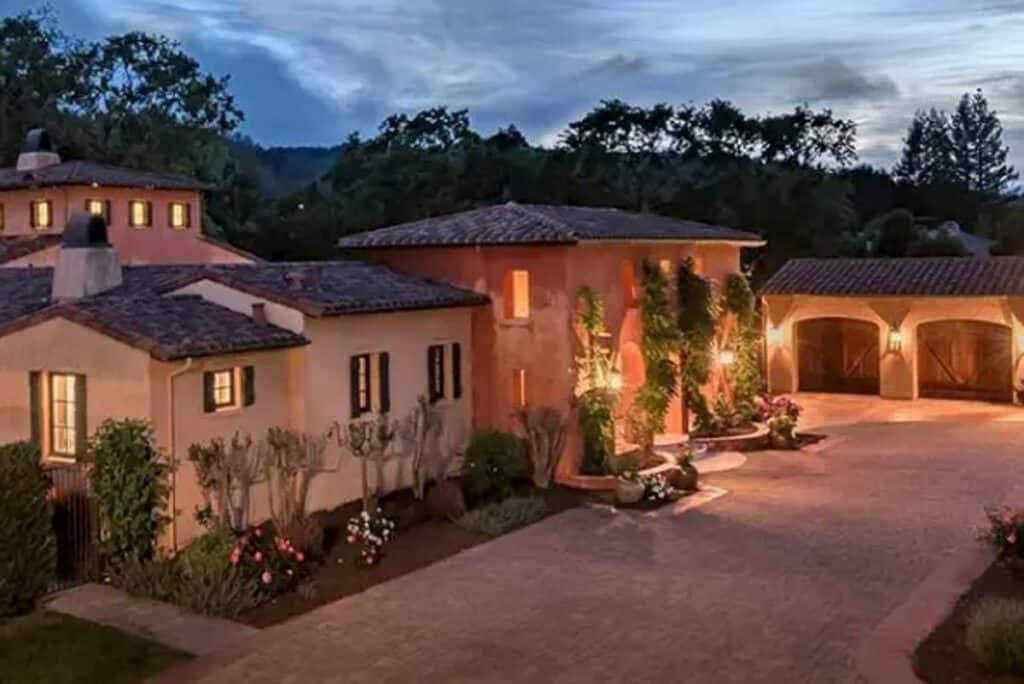 So, is there an easy way to find out what mansions are available to rent near you? Fortunately, there is. Peerspace is your go-to marketplace for event rentals of all kinds, and you can search specifically for different types of spaces — including mansions, estates, and villas.
Filter your options by the number of guests, price range, location, and more. You can also choose some of the features you want your mansion to have, such as a pool, fire pit, gazebo, or piano.
All Peerspace mansions are available to rent from local hosts, so no two mansions are alike. Some venues are real residential homes and are only available for photo/video shoots. Others are historic venues that have been turned into museums or banquet halls, catering specifically to weddings, retreats, and other formal events.
If you have any questions, ask your host directly about what is or isn't allowed at the venue. They can also specify how much of the space you'll have access to, such as the kitchen or bedrooms. You can also call up the Concierge service for help lining up a complete package that includes catering services, A/V gear, furniture rentals, and any other equipment or event staff you need.
Types of mansions on Peerspace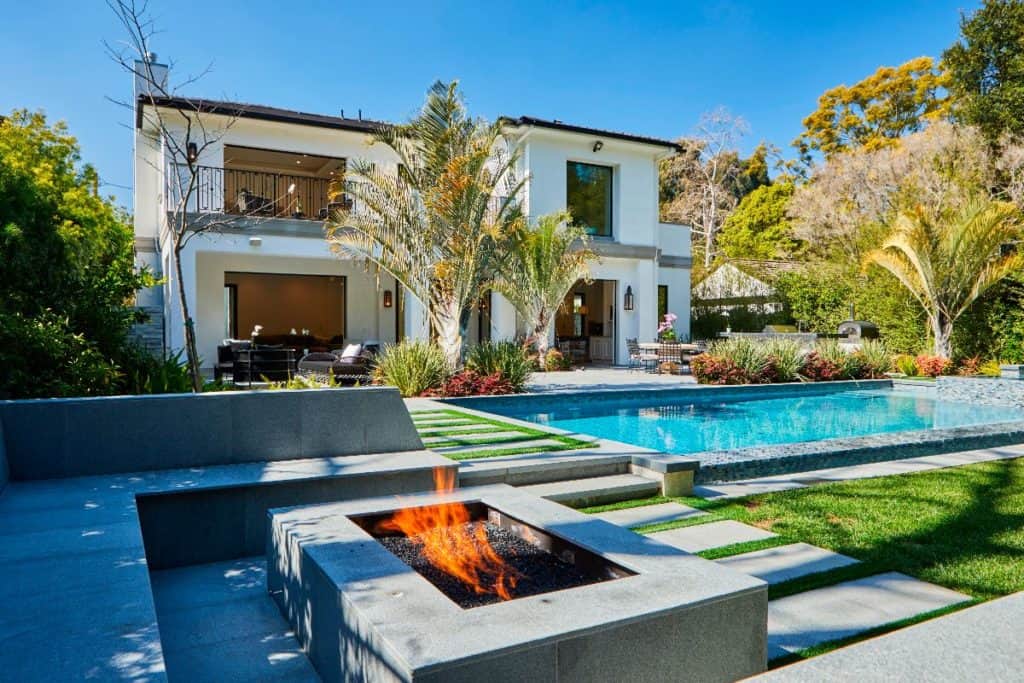 Since every mansion is different, be sure to look at plenty of pictures before you book your event to ensure that the space you choose matches your vision. You can also reach out to the host and ask any questions you have regarding the space. You can widen your search beyond your nearest city to include rural options, too.
From the historic to the modern, here are just a few examples of the kinds of mansions you can rent on Peerspace:
As you can see, just about any type of mansion you can dream of is available to rent on Peerspace. It may actually be challenging to narrow it down to just one! To make the choice easier, consider the purpose of the event and the type of crowd that will be attending. And remember, you can filter results by features, price range, and location.
How much does it cost?
Just as the types of mansions that are available vary widely, from lavish villas to urban museums, so you can expect the price to vary accordingly.
Location
Urban venues typically charge more than rural venues, since they're more convenient in terms of location and nearby businesses. The cost may also depend on your reason for using the event space, as some venues charge more for weddings, video productions, and other high-impact events. You can also expect to pay more for events booked for weekends and holidays.
To better understand the prices set by Peerspace hosts, let's look closer at the mansions we mentioned above and their costs.
Amenities affect price
Additionally, some of these listings are for a specific room in the venue, not for the entire space. The Chicago mansion is one of the most expensive on the list, costing $700 per hour, and has a three-hour minimum booking period. This includes two employees to help with set up and greeting guests.
According to one of the dozens of five-star reviews on Peerspace, this mansion/museum is worth every penny: "Magnificent venue, perfect mix of right-size rooms for a dinner and dance party for 45 guests. Nice flow between rooms. Professional from start to finish."
For business purposes
In terms of the most affordable mansion listed above, the epic Victorian mansion in Oakland is $160 per hour and has a four-hour booking minimum. As well as having an elegant, spacious interior, this mansion also boasts a lush, exotic garden that guests can stroll through.
According to a musician who booked it for a music video shoot: "Booked a music video at the location and boy did it deliver! The mansion looked even better in person, beautiful details, high ceilings, stained glass doors, and great furnishings. The host EJ was very cool too and was accommodating for us. Definitely recommend!"
This distinct Bel Air yacht mansion (pictured above) is also $700 per hour and has a 10-hour minimum booking time. A venue like this is obviously best for film productions and video shoots, thanks to the mansion's distinct style!
For social gatherings
A more suitable option for social events may be Waterfall Mansion in Central Park West, New York City. It costs $500 and has a three-hour minimum booking time. Oh, and, as the name implies, a 22-foot indoor waterfall! The venue also includes a commercial kitchen and a curated art collection, so it boasts practicality and style all in one.
The gorgeous Victorian mansion in West Sussex, UK is £200 and has a four-hour minimum. This would be a wonderful venue for holding a personal or professional event, or maybe even a business retreat. The mansion includes a tennis court, Jacuzzi, swimming pool, ponds, and even a young vineyard.
For the full picture of mansion prices, check out our how much does it cost to rent a mansion? resource page.
Rent a mansion for a day: conclusion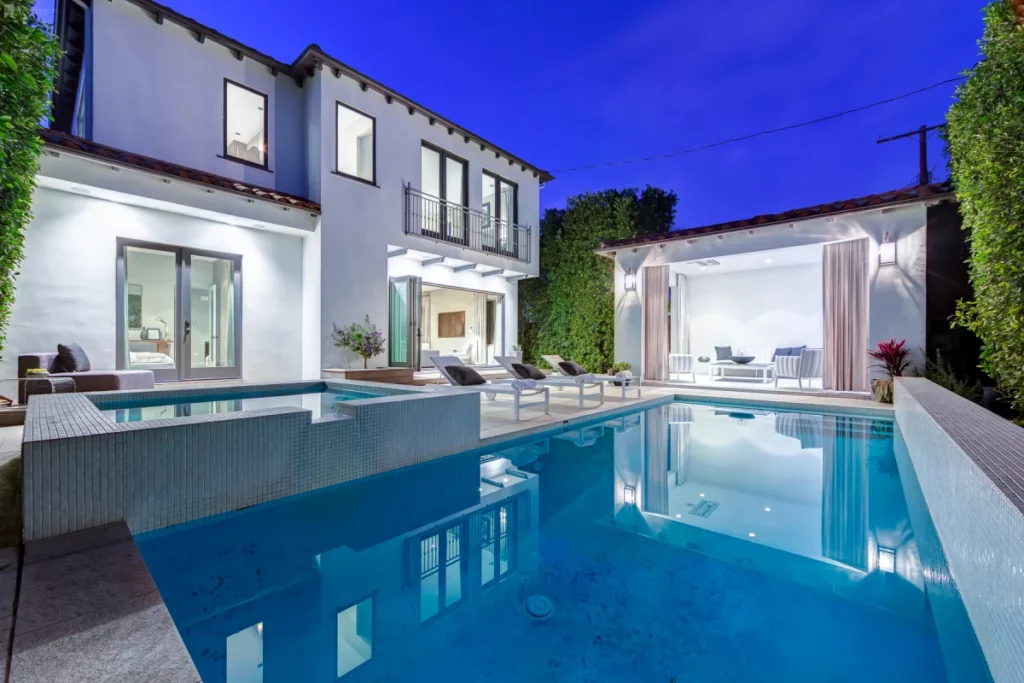 Ultimately, the cost of renting one of these mansions is not significantly higher than what it would cost to rent another venue with a similar capacity and style. And yet, a mansion has an ambiance that is impossible to replicate with just about any other venue.
Just browse Peerspace to find a mansion that perfectly captures your vision, then call up the Concierge service for support with catering, equipment rentals, and any other logistics you need to make your event a success!
Ready to get started? Explore our most popular party houses and mansions for rent!


Get together somewhere better
Book thousands of unique spaces directly from local hosts.
Explore Spaces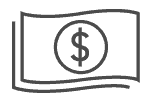 Share your space and start earning
Join thousands of hosts renting their space for meetings, events, and photo shoots.
List Your Space